Hello,
Current Setup: TimeXtender 20.10.31.64 and ODX 20.10.31.
I need help setting up incremental load on a rather different type of data flow from the standard one, that has table inserts and views inbetween tables.
The flow is as follows:
Table A (has incremental load today) => View1 => TableB => Table C(MDW) once directly but also through View2.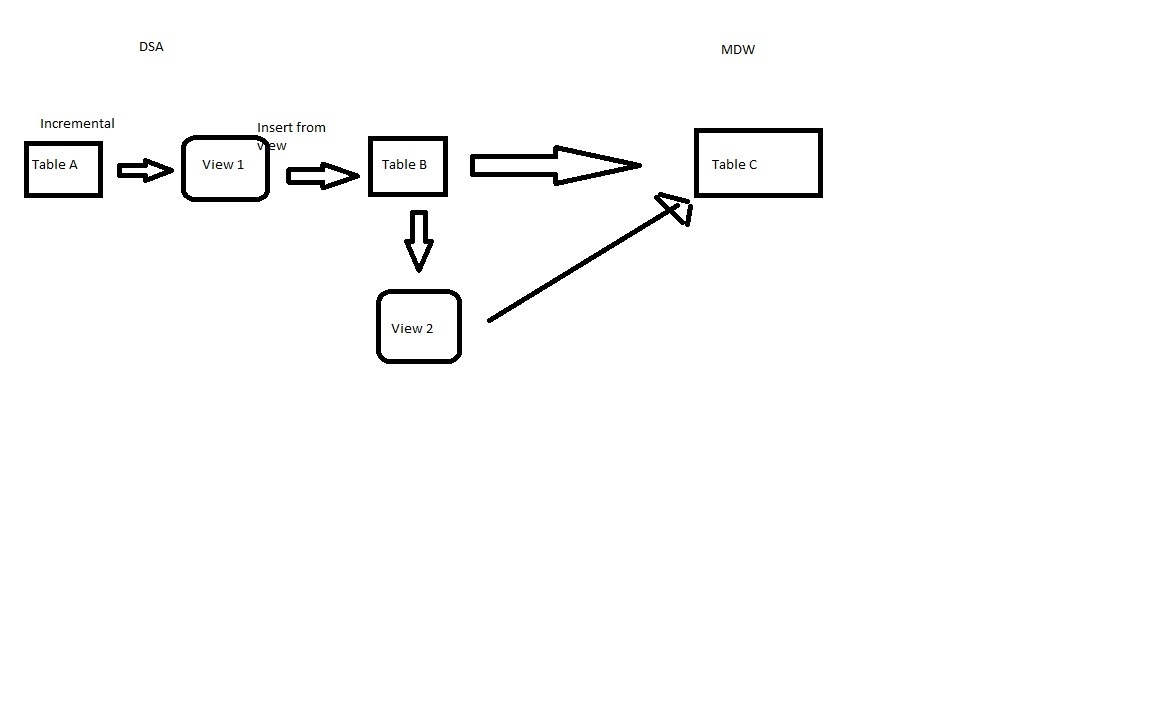 Both views are necessary so we cannot remove them. 
 
My question is how to setup incremental load in timextender on this solution, if it is even possible. I am not sure how to do it through a view.
 
Currently there is only an incremental load set up on Table A and then we fully load table B and C.
 
Thank you