I have an Excel sheet with percentages (11 decimals). The decimal sign is comma. See example below.
Year    Period    CostPercentage
2020    1    0,01800188
2020    2    0,016852519
But when I read the data in TX then I see the below result: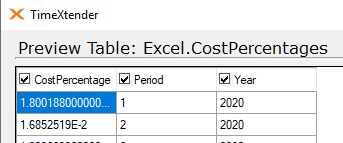 I have tried to use the culture feature see below but no success. Find a screen dump below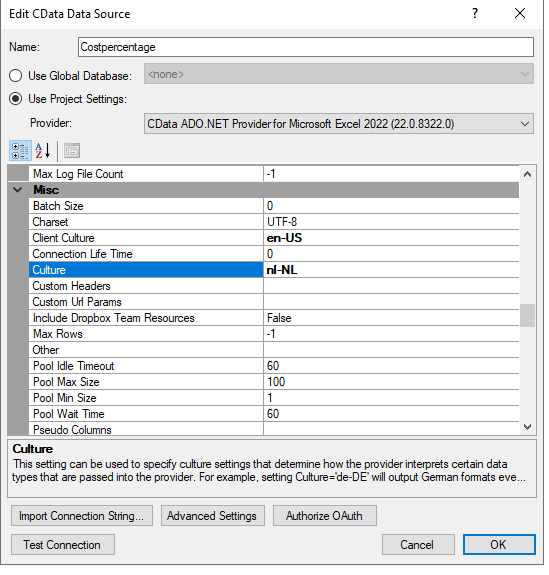 Why does TX / Cdata not read the data as is? The "," is interpreted as a Thousand separator.
Any help will be appreciated.
When I have a file with a "." (dot) as a decimal sign I convert the data to numeric precision 38,scale 11 and that works.