Hi,
We have upgraded our TXT environment from 20.10.14 to 20.10.43 last week.
Install and repository/existing projects upgrade went well.
We can save the project. The new scheduler service runs correctly. Execute action is ok. 
However, we encounter an exception during table deployment task (BU/STAGE or DWH table):
Failed to connect to server XXX (Azure Managed Instance)
Method not found: 'System.Net.Http.Headers.HttpResponseHeaders Microsoft.Identity.Client.MsalServiceException.get_Headers()'.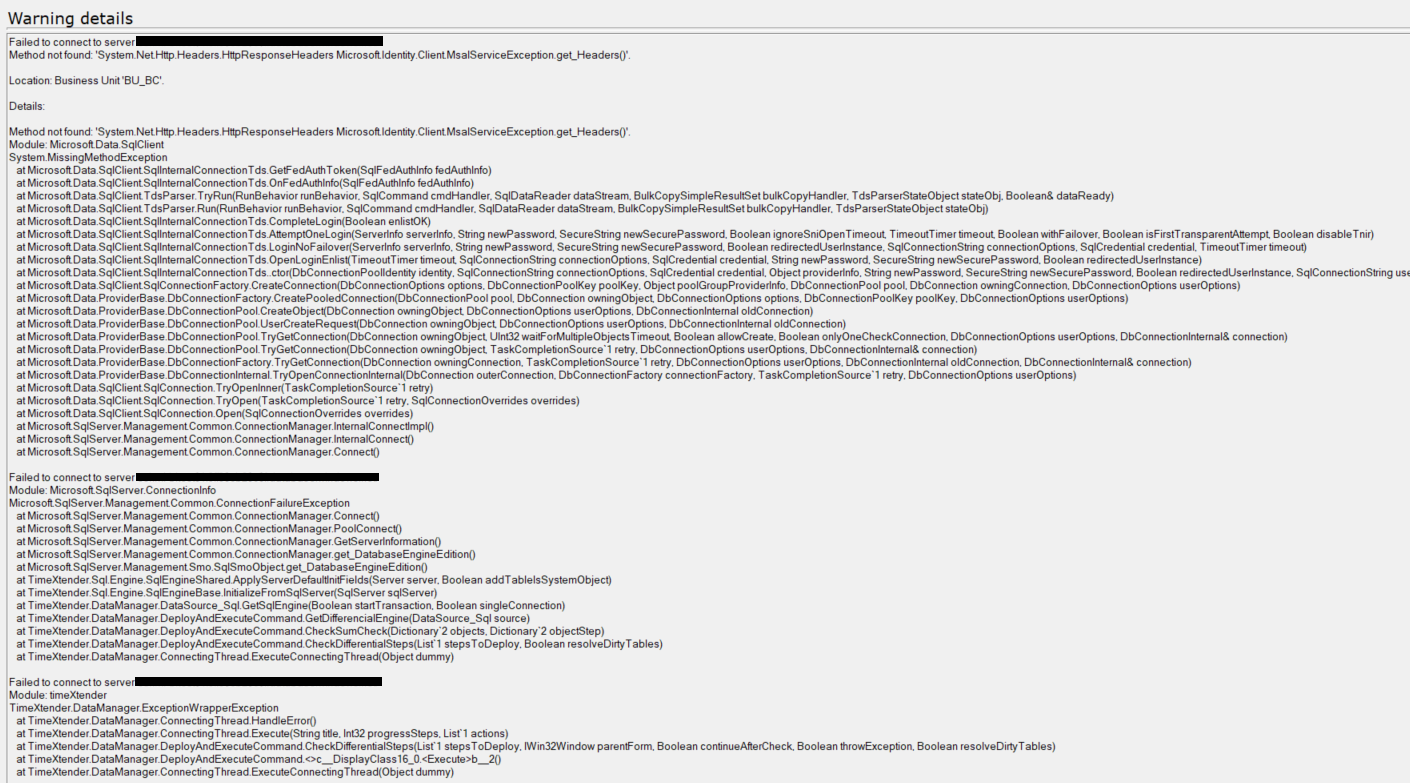 The connection settings (Repository/STAGE/DWH) seem correct (positive test connection): same Azure Managed Instance.
We have checked the .NET framework version - it seems recent 4.8.03761
Thanks for your help.
Best regards
Matthieu