Hi,
We are unable to set up Notification on Critical Errors for the ODX Server. Both service and database for the ODX is on prem. The Exchange Server is deployed as a hybrid. TimeXtender version 6221.1

This is the error message: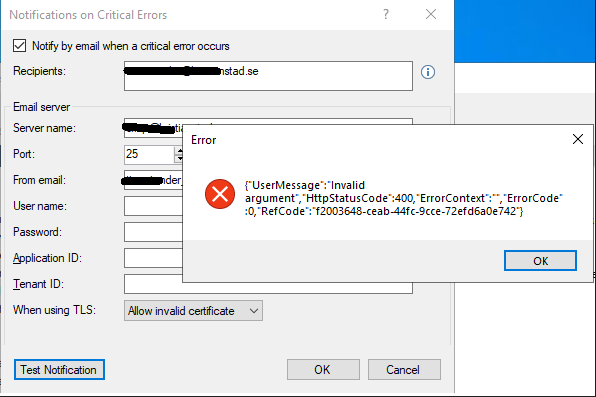 Setting up notification for the executions in the MDW's and SSL's is no problem. No authentication is required by the Exchange server.
BR
Anders
Best answer by Christian Hauggaard 29 October 2023, 01:55
View original